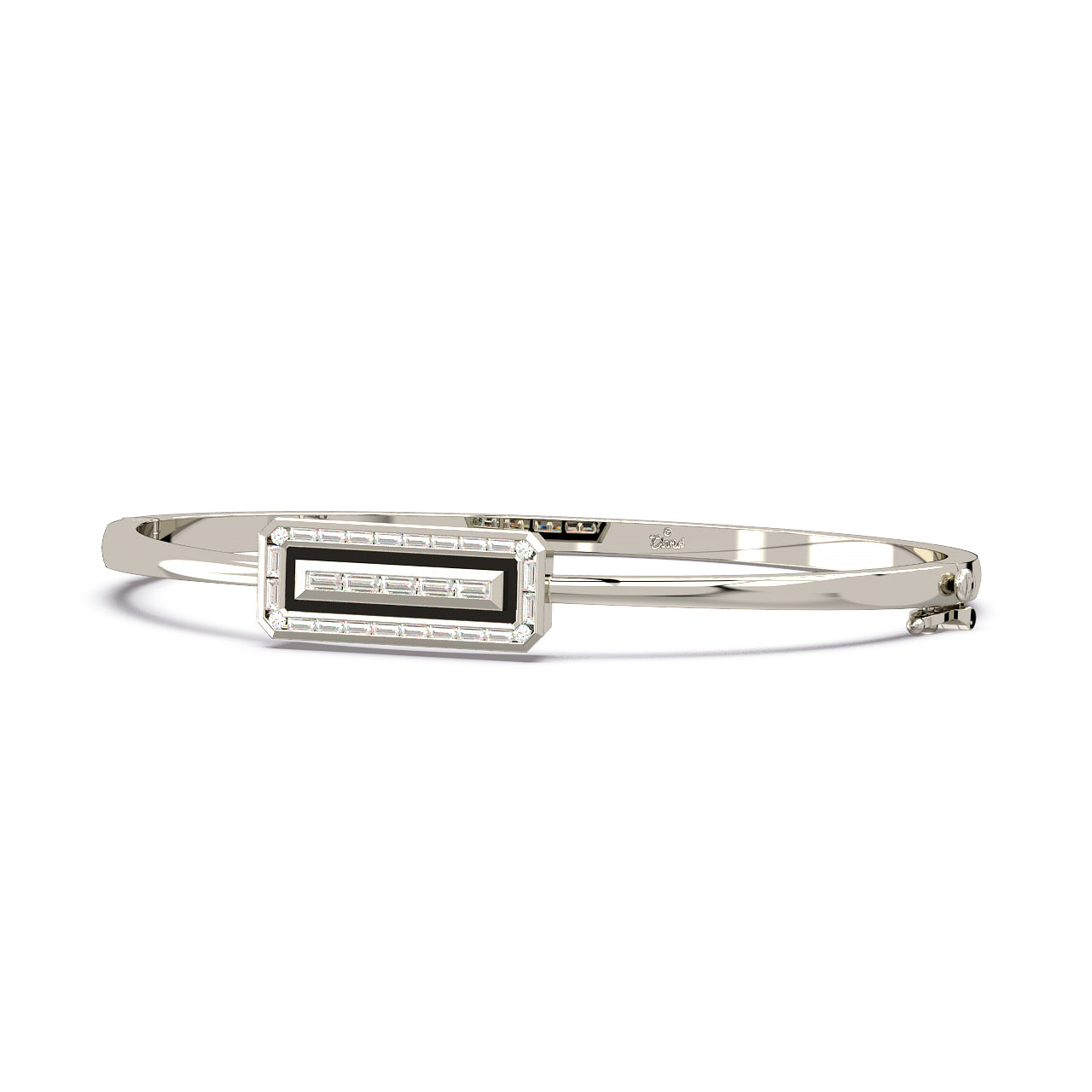 Black Tie Emerald Cut Bangle
Treat yourself to our elegant gold bangle adorned with a pop of black enamel. Five baguette diamonds surrounded by rich gold and black enamel with a heavenly halo of baguette diamonds.
Handcrafted with 100% recycled gold and conflict free diamonds and emeralds.  Part of the Clarté Collection.
Materials:
29=0.59 carats of natural F-G Color, VS Clarity diamonds

blakc onyx

14k white gold
Specifications:
Bangle Face Length: 1.15 inches